"God, I run into Your arms unashamed because of mercy. I'm overwhelmed, I'm overwhelmed by You." -Big Daddy Weave
I started this week feeling really overwhelmed and anxious. We start our third baseball season next week. Bags need to be packed, our house needs to cleaned and projects finished, and the end of the offseason to do-list is an added weight. The week started out a little hectic.
As I started to let stress creep in the song Overwhelmed by Big Daddy Weave came on as I was packing. I love when God puts songs in my path at the exact time I need them. My heart was gently reminded that the only thing that I need to be overwhelmed by is the greatness of our God.
So in this season of chaos right before baseball season, I am striving to enjoy our lasts few days at home. To not worry about if I have everything packed or where we will live after Spring Training. I'm praying to realize that our God's greatness is the only thing that I should be joyfully overwhelmed by.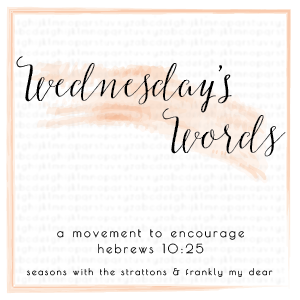 P.S. Welcome to the new look for Seasons with the Strattons thanks to
Rachel
!